Investing in massage and bodywork is an investment in your health.
I offer a variety of different massage & bodywork modalities. I usually incoorporate several styles into each session or I can focus on particular techniques per your request.
DESCRIPTIONS:
ACUPUNCTURE Acupuncture is an ancient oriental healing technique based on the Taoist philosophy of balancing energy meridians within the body, thus allowing the body to heal itself. Fine needles are painlessly inserted at key points corresponding to body organs to relieve pain and cure disease and dysfunction. Related techniques include the use of low voltage, electric current (electro acupuncture) or massage at key points (acupressure).
AROMATHERAPY The use of essential oils (extracted from herbs, flowers, resin, woods, and roots) in body and skin care treatments is known as aromatherapy. Used as a healing technique for thousands of years by the Egyptians, Greeks, and Romans, essential oils aid in relaxation, improve circulation, and help the healing of wounds.
Aromatherapy diffusers are utilized to fill the massage room with the scent of the oils. Specific essential oils are blended by the aromatherapist and added to a carrier oil, such as almond oil, to be used during the massage. Each oil has its own unique characteristics and benefits. Use of this technique declined as the modern pharmaceutical industry developed. However, the French chemist Gattefossé revived the art by coining the term aromatherapy and by publishing a book on the subject in 1928.
BODY CONTOURING Body contouring is the removal of excess fat and/or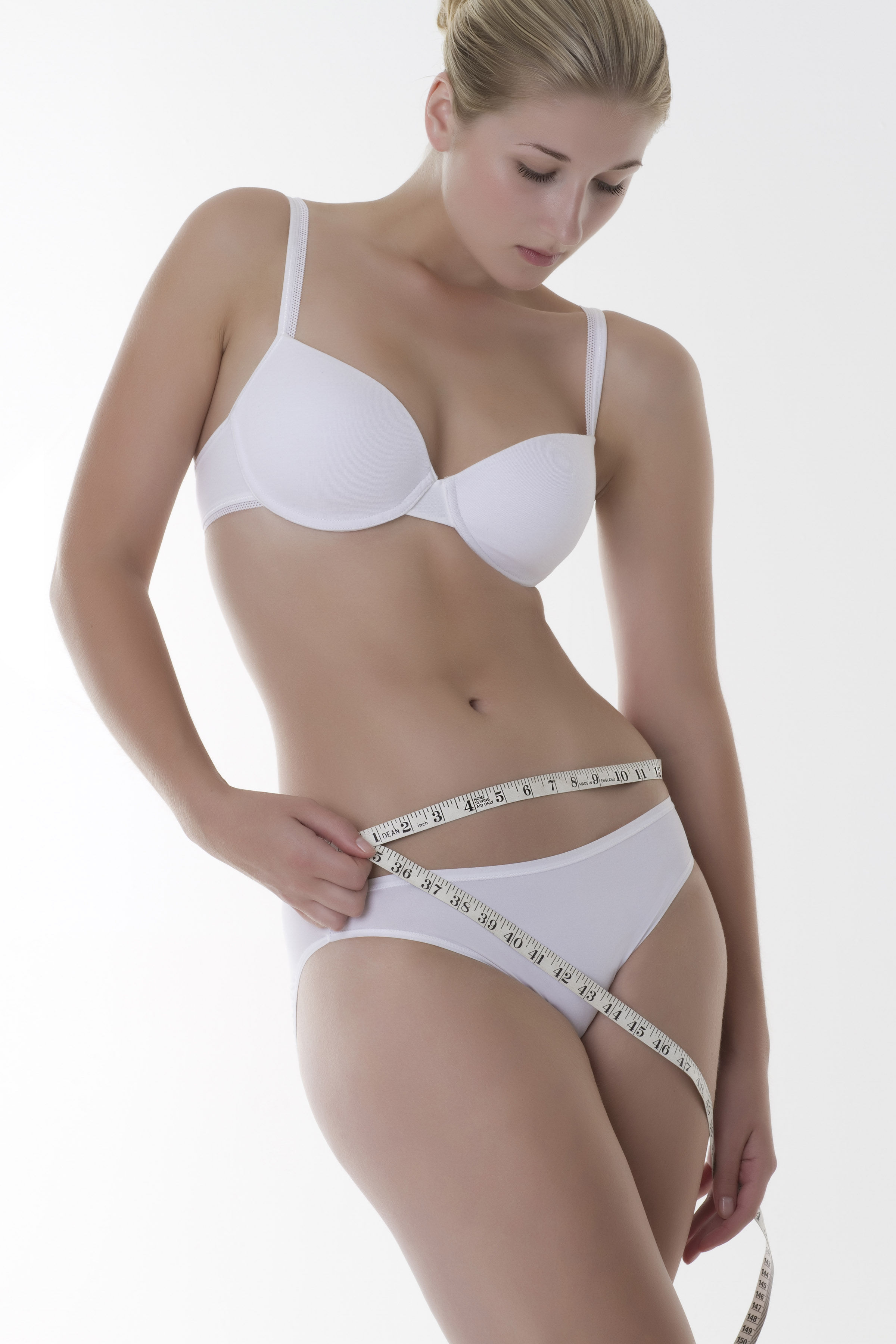 skin from the body to achieve a more natural or cosmetically desirable shape. Most body contouring is elective for cosmetic reasons. However, after massive weight loss of greater than 100 lbs. (45 kg), body-contouring surgery may be performed for hygienic or health reasons. Body contouring includes a number of different procedures both sugerical and non-invasive.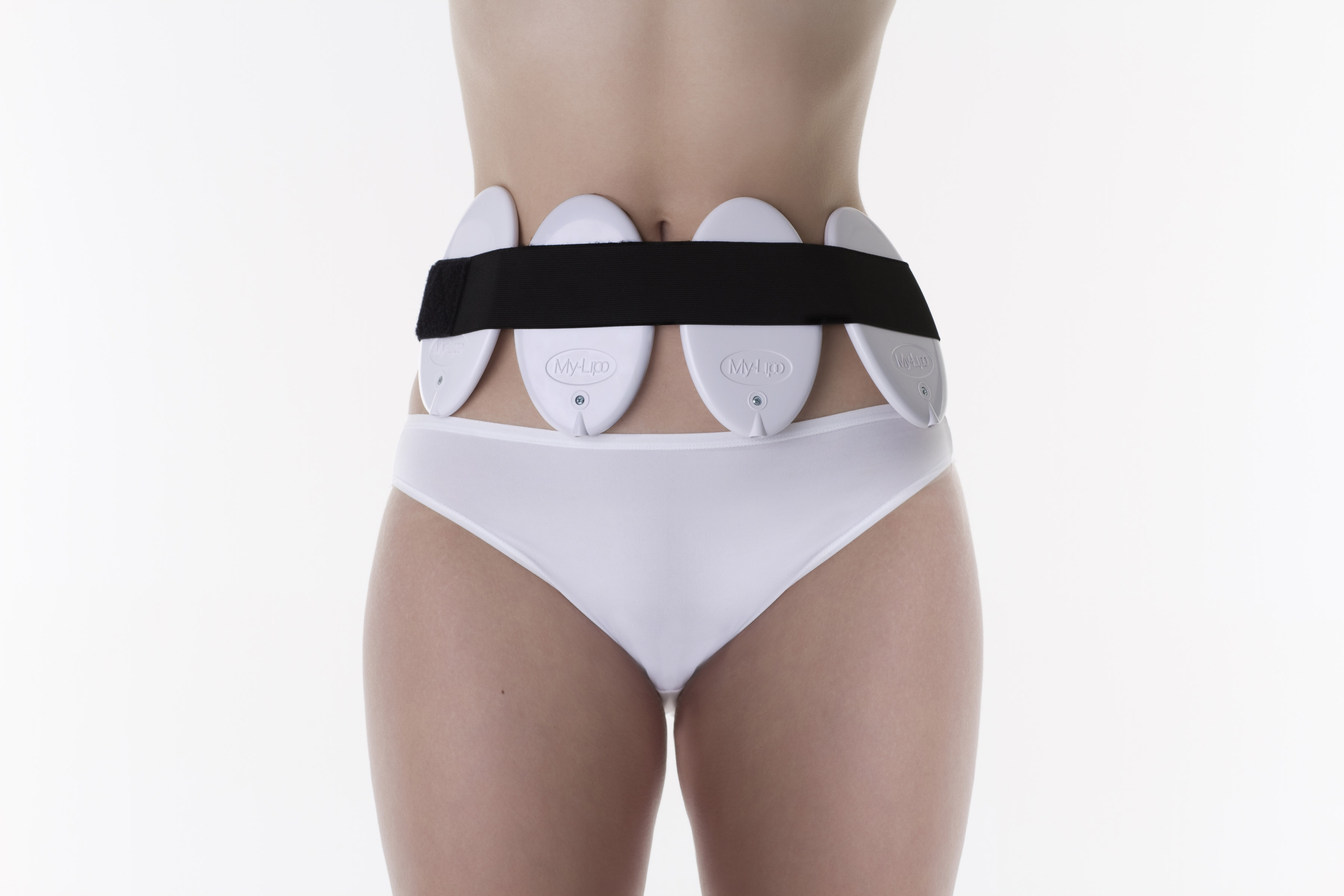 Surgical methods can include liposuction, skin removal, tucks, lifts or augmentation. Non-invasive methods can include body wraps, fat dissolving injections, cold lasers, red LED therapy, ultrasonic waves.
Roadwarrior Massage & Bodywork offers the LED Therapy via Lipo-Light Body Contouring.
CHAIR MASSAGEKnown as seated massage, chair massage, or on-site massage, this technique involves the use of a specially designed massage chair in which the client sits comfortably. The modern chair massage was originally developed David Palmer, but the technique is centuries-old, with some Japanese block prints illustrating people having just emerged from a nearby bath, receiving massage while seated on a low stool. Seated massage includes bodywork and somatic techniques, such as shiatsu, amma, and Swedish massage, provided to the fully clothed client in a variety of settings, including businesses, airports, and street fairs.
CORRECTIVE MASSAGE Based on the work of Dr. Ida P. Rolf, structural integration is based on the idea that the entire structural order of the body needs to be realigned and balanced with the gravitational forces around a central vertical line representing gravity's influence. Therapeutic intervention is directed toward the myofascial system--the ligaments, muscles, tendons, and surrounding connective tissues. A practitioner of structural integration has a ten-session cycle of work, in which different angles and degrees of physical pressure are used to stretch and guide fascia to a place of easier movement. The process is not intended to cure symptoms; its goal is to create a more resilient, higher-energy system, free of inhibitions due to past trauma.
CRANIOSACRAL THERAPY Craniosacral therapy is a gentle, noninvasive method of evaluating and enhancing the function of a physiological body arrangement
called the craniosacral system. Developed by John E. Upledger, DO, OMM, this manual therapy enhances the body's natural healing processes and has proven effective in treating a wide range of medical problems associated with pain and dysfunction. The roots of this therapy are in cranial osteopathy, developed by Dr. William G. Sutherland. The craniosacral system consists of the membranes and cerebrospinal fluid that surround and protect the brain and spinal cord. It extends from the bones of the skull, face, and mouth--which make up the cranium--down to the sacrum or tailbone. Since this system influences the development and function of the brain and spinal cord, any imbalance or dysfunction in the craniosacral system could cause sensory, motor, or neurological disabilities. These problems may include chronic pain, eye difficulties, scoliosis, motor-coordination impairments, learning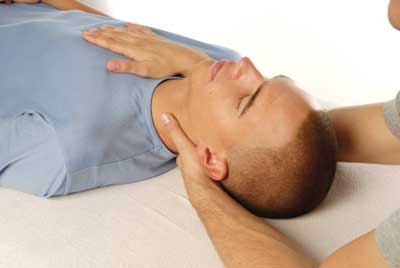 disabilities, and other dysfunctions of the central nervous system. Craniosacral therapy encourages the body's natural healing mechanisms to improve the functioning of the central nervous system, dissipate the negative effects of stress, and enhance health and resistance to disease. The craniosacral therapy practitioner uses a light touch to assist the natural movement of fluid within the craniosacral system. Therapists generally use only five grams of pressure, roughly the weight of a nickel, to test for restrictions in various parts of the craniosacral system. It's often possible for the evaluation alone to remove the restriction and allow the system to correct itself.
CUPPING THERAPY Cupping therapy is the method of using glass or plastic cups to create localized pressure by a vacuum. The Chinese have been doing this since ancient times by using heat inside glass or bamboo cups. Nowadays, cupping sets use suction to create the vacuum.
The vacuum inside the cups causes the blood to form in the area and help the healing in that area. Another healing aspect of cupping therapy is through the release of toxins in your body. The suction from the cups can penetrate deep into your tissues causing the tissues to release harmful toxins.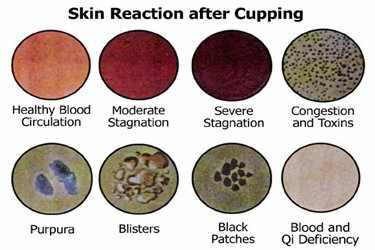 It triggers the lymphatic system, clears the blood vessels, and stretches and activates the skin. Cupping therapy has been found in ancient records dating back 3500 years and it is still used today by many alternative medicine practictioners. New advancements in technology and materials have been integrated with cupping therapies and its uses now range for many different treatments and applications.
DEEP TISSUE MASSAGE Techniques that utilize deep-tissue/deep-muscle massage are administered to affect the sub-layer of musculature and fascia. These techniques require advanced training and a thorough understanding of anatomy and physiology. The muscles must be relaxed in order to effectively perform deep-tissue massage, otherwise tight surface muscles prevent the practitioner from reaching deeper musculature. It helps with chronic muscular pain and injury rehabilitation and reduces inflammation-related pain caused by arthritis and tendinitis. It is generally integrated with other massage techniques.
HOT STONE MASSAGE Hot stone massage is a specialty massage where the therapist uses smooth, heated stones, either as an extension of their own hands, or by placing them on the body while they massage other parts of the body. The heat can be both deeply relaxing and help warm up tight muscles so the therapist can work more deeply, more quickly.
LED SKIN REJUVENATION
LED is a painless, even relaxing skin-care treatment sometimes also called LED light therapy, LED red light, LED blue light, or by the name of the manufacturer. LED stands for light-emitting-diodes. First developed by NASA, LED works by sending energy-producing packets of light into the deeper layers of the skin. Red light LED stimulates the fibroblasts that produce collagen, which gives young skin its plump look. Professional LED machines can also minimize fine lines and wrinkles, treat sun-damage and stretch marks, and reduce redness after more aggressive IPL or laser treatments. The results won't be as dramatic as plastic surgery, IPL or laser, but it's a gentler, more natural, less expensive way to go. Blue light LED works by killing the bacteria deep in the skin that is responsible for acne.
LOMILOMI
This system of massage utilizes very large, broad movements. Two-handed, forearm, and elbow application of strokes, which cover a broad
area, is characteristic
of lomilomi. Similar to Swedish massage in many aspects, this system uses prayer and the acknowledgment of the existence of a higher power as an integral part of the technique. Lomilomi--Hawaiian for rub rub--is described by teacher Aunty Margaret Machado as "the loving touch--a connection between heart, hand, and soul with the source of all life." Aunty Margaret was the first to teach lomilomi in a formal, classroom situation; previously the training was passed on within the family by Kahunas or shamans. Oils are used in the application of cross-fiber friction techniques. The practitioner
often uses the forearm and elbow in the application of pressure.
LYMPH DRAINAGE THERAPY Lymph Drainage Therapy (LDT) is unique in that healthcare professionals learn how to palpate the lymphatic flow. As they develop their skills, they can then identify the rhythm, direction, and quality of the lymphatic flow. Advanced practitioners will be able to precisely map the lymphatic flow to find alternate pathways for drainage. Developed by Brun
o Chikly, MD, Lymph Drainage Therapy evolved from years of training in traditional medicine, Asian medical practices, and manual therapies. (Definition provided by The Upledger Institute.)
MANUAL LYMPH DRAINAGE The strokes applied in manual lymph drainage are intended to stimulate the movement of the lymphatic fluids in order to assist the body in cleansing. This is a gentle, rhythmical technique that cleanses the connective tissue of inflammatory materials and toxins, enhances the activity of the immune system, reduces pain, and lowers the activity of the sympathetic nervous system. The most widely taught and generally accepted form of this technique was created by Dr. Vodder of Austria and requires advanced training and precise movements.
MICROCURRENT POINT STIMULATION THERAPY MPS Therapy is a new FDA apporved therapy that combines the principal of acupuncture and neurology with microcurrent stimulation. MPS Therapy applies concentrated DC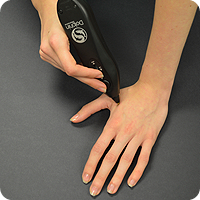 micro-stimulation to produce an "acupuncture" response that "releases" muslce tissue that impinges nerves and causes joint articulations (pain). This action permits re-innervation of affected neural pathways, allowing patient pain levels to be substantially decreased, often instantaneously.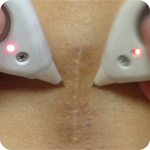 Clinically, the intention of MPS Therapy is to isolate the root of a patient's pain by applying micro-stimulation to acupuncture points that relate to different muscles, tissues and systems (neurological, segmental, limbic, myofascial, etc)
MYOFASCIAL RELEASE Myofascial release is the three-dimensional application of sustained pressure and movement into the fascial system in order to eliminate fascial restrictions and facilitate the emergence of emotional patterns and belief systems that are no longer relevant or are impeding progress. First, an assessment is made by visually analyzing the human frame, followed by the palpation of the tissue texture of various fascial layers. Upon locating an area of fascial tension, gentle pressure is applied in the direction of the restriction. Myofascial release is an effective therapeutic approach in the relief of cervical pain, back pain, fibromyalgia, scoliosis, neurological dysfunction, restriction of motion, chronic pain, and headaches.
NEUROMUSCULAR THERAPY This comprehensive program of soft-tissue manipulation balances the body's central nervous system with the musculoskeletal system. Based on neurological laws that explain how the central nervous system initiates and maintains pain, the goal is to help relieve the pain and dysfunction by understanding and alleviating the underlying cause. Neuromuscular therapy can help individuals who experience distortion and biomechanical dysfunction, which is often a symptom of a deeper problem. It is also used to locate and release spasms and hypercontraction in the tissue, eliminate trigger points that cause referred pain, rebuild the strength of injured tissues, assist venous and lymphatic flow, and restore postural alignment, proper biomechanics, and flexibility to the tissues.
REFLEXOLOGY Based on an ancient Chinese therapy, reflexology involves manipulation of specific reflex areas in the foot, hands, and ears that correspond to other parts of the body. Sometimes referred to as zone therapy, this bodywork involves application of pressure to these reflex zones to stimulate body organs and relieve areas of congestion. Similar to acupressure principles, reflexology works with the body's energy flow to stimulate self-healing and maintain balance in physical function.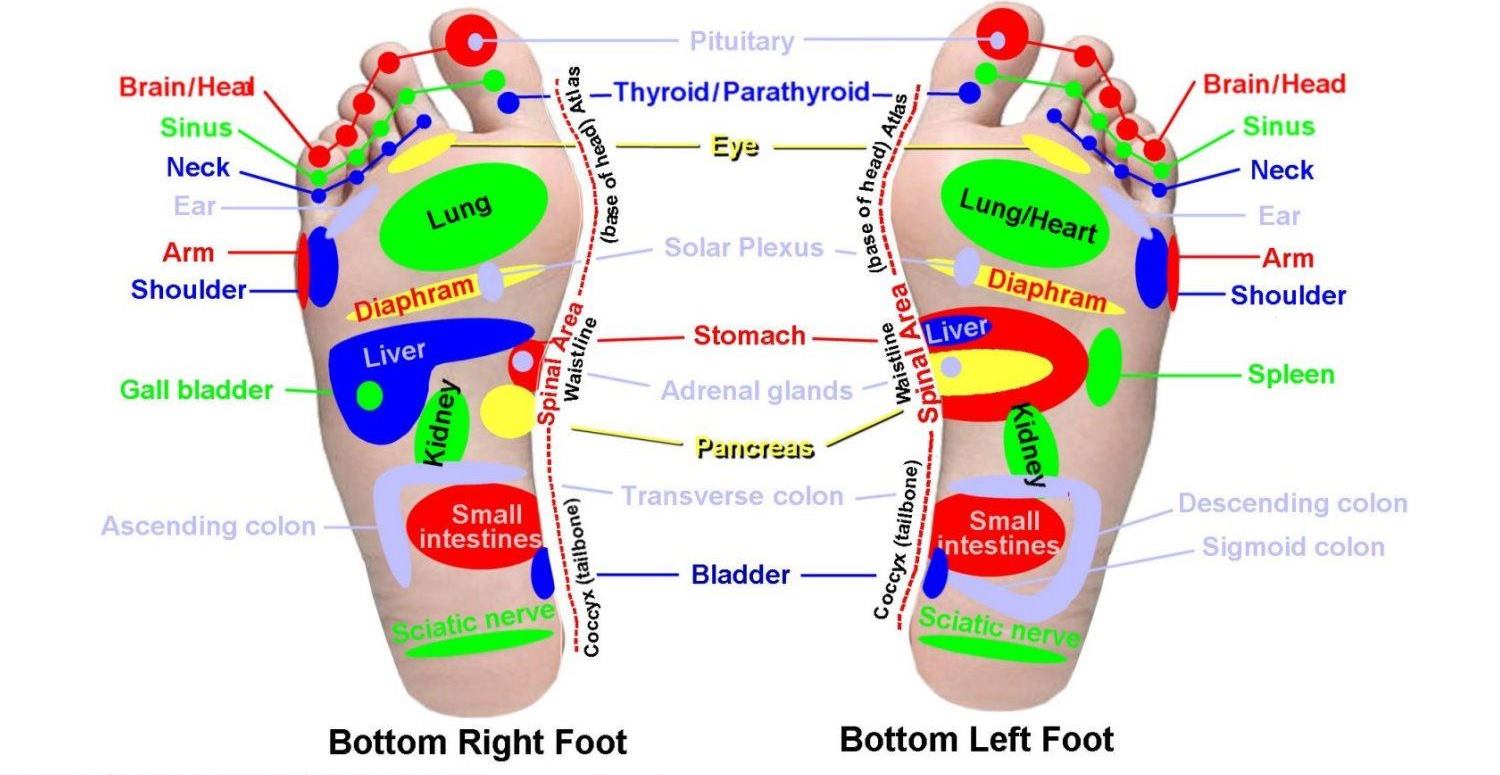 This technique is used to reduce pain, increase relaxation, and stimulate circulation of blood and lymphatic fluids. It is especially useful in stress-related illness and emotional disorders. Reflexology is also convenient in cases where an area of the body is traumatized or diseased to the extent that direct manipulation is not appropriate.
SPA THERAPIES A variety of body treatments administered in spas. Herbal wraps, loofah body scrubs, parafango, salt scrubs, seaweed body wraps, hydrotherapy treatments, etc.
SPORTS MASSAGE Sports massage is designed to enhance athletic performance and recovery. There are three contexts in which
sports massage can be useful to an athlete: pre-event, post-event, and injury treatment. Pre-event massage is delivered at the performance site, usually with the athlete fully clothed. Fast-paced and stimulating, it helps to establish blood flow and to warm up muscles. During the massage,
the athlete generally focuses on visualizing the upcoming event. Post-event massage is also delivered on site, through the clothes. The intent here is to calm the nervous system and begin the process of flushing toxins and waste products out of the body. Post-event massage can reduce recovery time, enabling an athlete to resume training much sooner than rest alone would allow. When an athlete sustains an injury, skillful massage therapy can often speed and improve the quality of healing.
SWEDISH/RELAXATION MASSAGE One of the most commonly taught and well-known massage techniques, Swedish massage is a vigorous system of treatment designed to energize the body by stimulating circulation. Five basic strokes, all flowing toward the heart, are used to manipulate the soft tissues of the body. The disrobed client is covered by a sheet, with only the area being worked on exposed. Therapists use a combination of kneading, rolling, vibrational, percussive, and tapping movements, with the application of oil, to reduce friction on the skin. The many benefits of Swedish massage may include generalized relaxation, dissolution of scar tissue adhesions, and improved circulation, which may speed healing and reduce swelling from injury.
TANDEM MASSAGE This therapy requires two practitioners to simultaneously massage the client's left and right sides, making sure to mimic the other's motions and to exert equal pressure for a balanced experience.
TUI NA Tui na is an ancient Chinese system of manual therapeutics with a wide range of techniques and indications. While traditional Chinese medical precepts form its theoretical basis, clinical experience governs its application. Tui na techniques range from those that are light and soothing to those that are strong and invigorating. Refined over the centuries, tui na facilitates healing by regulating the circulation of blood and qi (vital energy), which controls body function and enhances resistance to disease. The term tui na (pronounced t-weigh na) combines the names of two of the hand techniques, tui meaning to push and na meaning to lift and squeeze, which are used to represent the system. Practitioners of tui na claim there are more than 365 hand techniques, although they can be generally placed in the category of pressing, rubbing, waving, shaking, percussion, or manipulating. The term "tui na" first appeared in the Ming Dynasty text Pediatric Tui Na Classic in 1601.
ZERO BALANCING Zero Balancing was developed by Fritz Smith, MD, and has its roots in osteopathy, acupuncture, Rolfing, and meditation. Relaxing, yet energizing, Zero Balancing integrates fundamental principles of Western medicine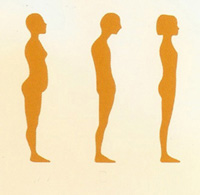 with Eastern concepts of energy. This technique provides clients the possibility of healing by addressing
the energy flow of the skeletal system. By working with bone energy, zero balancing seeks to correct imbalances between energy and structure, providing relief from pain, anxiety, and stress. A Zero Balancing session, which consists of gentle acupressure focusing on joints and bones, generally takes thirty to forty minutes and is done through the client's clothing while they lie on a massage table. For the massage therapist or bodyworker, Zero Balancing may enhance other modalities and open new avenues of energetic and structural balancing through touch.