NEW MASSAGE MODALITIES NOW AVAILABLE!!!
~ Certified Manual Lymphatic Drainage Massage ~
~ Thai Table Massage ~
~ Orthopedic Massage* ~
~ Burn Scar Massage Therapy*** ~
* Looking for 20 clients willing to partake as my official 20 case studies in my orthopedics massage certification. Inquire if interested for details.
*** I have 4 hours of time being donated to burn survivors to practice this specialized modality more so if you know a burn survivor seeking medical massage relief, please have them email or call to inquire.
NOTE NEW ADDRESS: If you haven't been to the office since FALL 2017, Roadwarrior Massage & Bodywork has moved to an office with easier access from the highway at Ben White and Westgate. Directions below: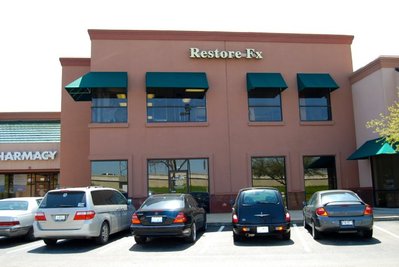 The new office location is:
4534 Westgate Blvd.
Suite 112,
Austin, TX 78745
The new location is within a Physical Therapy Clinic called RESTORE FX which near Black Swan Yoga in the same shopping center bldg and across the street from the Westgate Movie Theater and Central Market shopping centers.
I look forward to this new journey on having my own space again and focus more on the medical and orthopedic aspect of massage!
~StephOnnie, LMT~